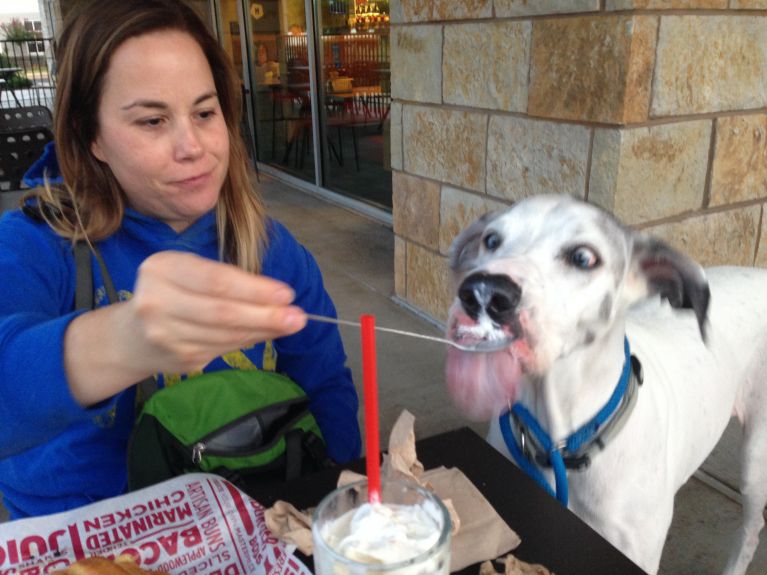 Well, it's been 19 days since we lost our Lily and missing her is still foremost on my mind every minute of every day. 19 days is not a long time but it feels like an eternity when it counts the time since you last could hold close a dearly loved one. The house still feels so empty and everything brings about a memory of our beautiful girl with the giant personality (e.g. a stupid reality TV competition involving people licking peanut butter off a plastic sheet to reveal a 4-digit code. Lily would have DOMINATED! And likely would have generously helped every competitor without bias).
We were so freakin' lucky to be her family and have all her love!
An odd thought occurred to me last night and it was that in a cruel and strange way Lily's osteosarcoma diagnosis was in a small way sort of a…I don't want to call it a gift or a blessing, never that….but it was a great push to remind us that time was short and we needed to make the most of it. We *never* took Lily for granted in all her life but we took time for granted. Her health was always A+ and she was always very young at heart and strong physically. It was easy to forget that she was getting older because she didn't act or look old! Her white hair disguised the gray so we barely noticed that the black spots on her face were being "whited out".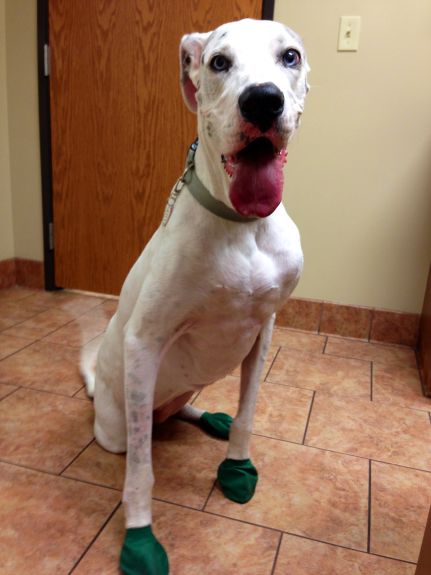 That awful first day of knowing she had bone cancer set in motion 7+ months of tighter hugs, more kisses, extra smile and laughs, a focus on fun, lots more crunchy peanut butter…and yes, more tears. But, had we not known, the overwhelming urgency to make the most of the those too few remaining precious moments would not have started until that early morning of Tuesday, December 16th when we awoke to her heartbreaking first grand mal seizure. Less than two weeks later, Lily was gone. Not from osteosarcoma, as we had braced ourselves for, but from a brain tumor long before the osteosarcoma had a chance to take her from us. I loathe cancer and I have special kind of hatred for that brain tumor that took her from us way too soon. I will never be thankful for her osteosarcoma but I am thankful for the reminder it provided to make the most of every single day. Time with loved ones is so precious.
Today I contacted the Oklahoma Great Dane rescue group to offer my services as a volunteer. My heart will not be ready to adopt or foster any time soon but the desire is great to help all those Dane faces in need of a home. Maybe it will help me to heal in the same way as being active in the Tripawd forums. The rescue has a need for home checks so it looks like they will be putting me to work soon.
Another day without Lily passes and my heart aches….the journey toward learning to live without her continues.