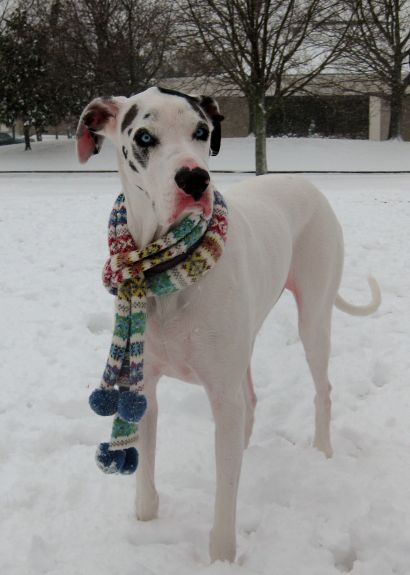 Lily came to us during Christmas of 2005 and grew from ornery, adorably klutzy puppy into a 100-pound, adorably goofy Great Dane who had a unique gift for bringing us joy and laughter and who made it her full-time job to keep our family together and smiling at all times.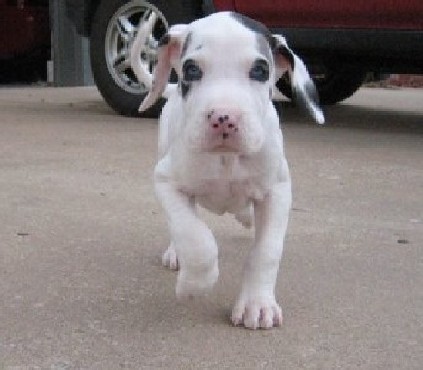 Lily made everything fun. She was a very talented comedian. Just looking at her would make us smile from our head down to our toes. Puppy kindergarten, obedience classes, car rides, playing fetch, hikes, soaking up the sun, watching TV, chasing squirrels, snow days, swimming, float trips and lazy days on the couch are just to name a few. Her favorite place to be was with her family, especially right in the middle of a hug between her Mom and Dad.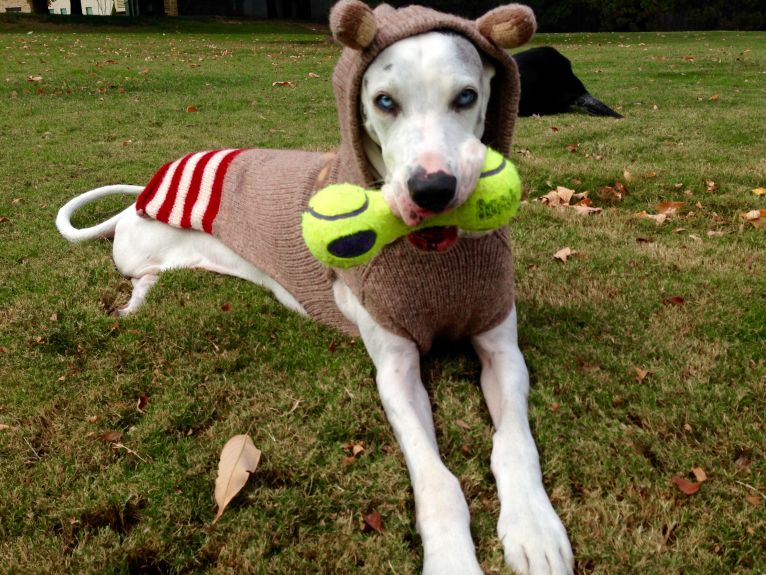 Although once considered by her brother, Elliott the Standard Poodle, to be a complete pain, Lily grew to assume to role of his guide and protector as Elliott developed corneal edemas and lost most of his eyesight. They became fast friends and loyal companions along with their brother, Bogart Jones the Lab.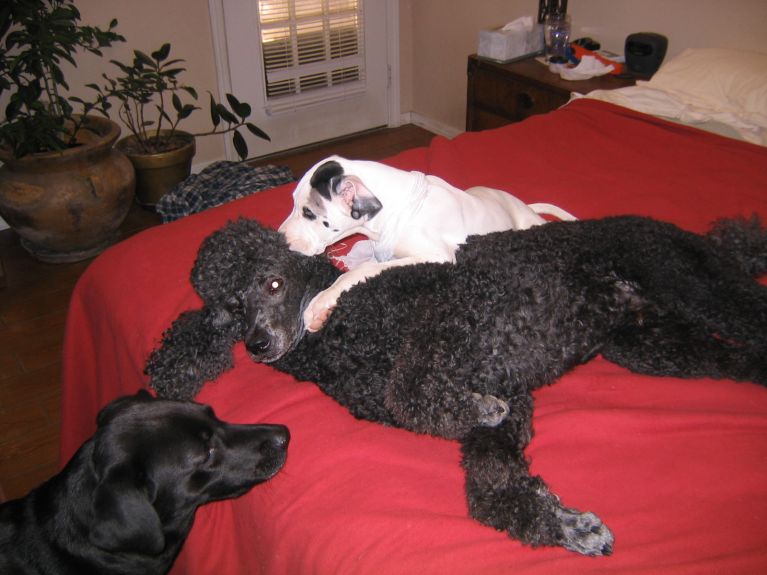 Lily had a severe addiction to peanut butter and was *extremely* persuasive in getting her Kong filled with it almost every evening, and sometimes an extra time during the day. Who can resist those beautiful blue eyes and a sloppy kiss? Not us.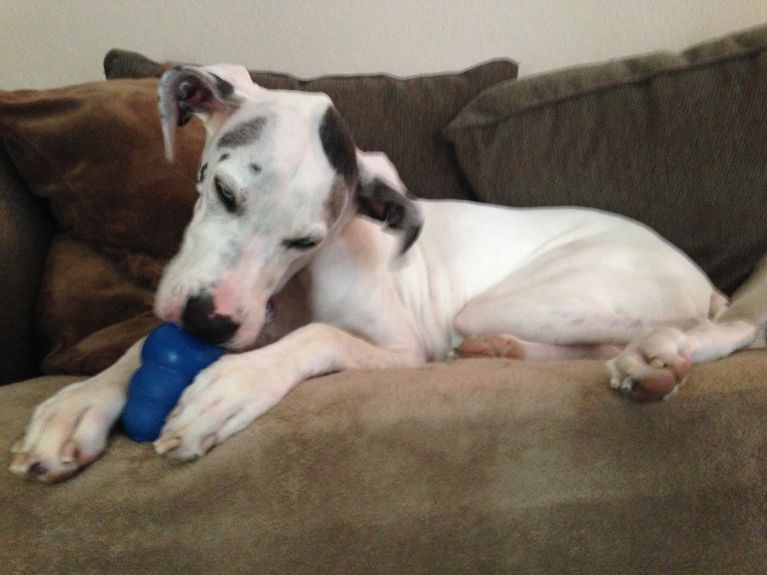 Lily was diagnosed with osteosarcoma in May of 2014 and underwent rear leg amputation on May 8, 2014. Once she recovered from surgery she hopped on three legs like she was born to it. When she ran full speed you would have sworn she had all four legs. Squirrels resumed trembling at the thought of her. Not really, she was a terrible squirrel hunter but she never stopped trying and never stopped making us laugh out loud watching her.
We were devastated to say goodbye to Lily on December 28, 2014 but she will never, ever be forgotten and will always be deeply missed. We are so sad that she is gone but are so grateful for the time we had and all the life lessons she taught us along the way. She had a larger-than-life personality and brought the sunshine into our home. We will miss so many things about Lily but mostly how happy we all were when we were together and the millions of smiles and  thousands of throw-your-head-back laughs that she created in our home.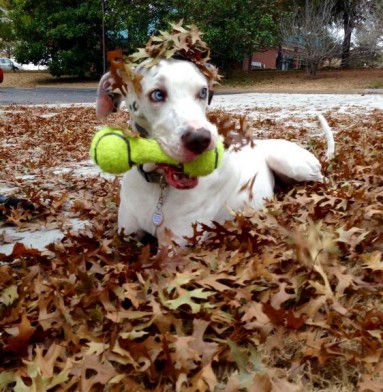 Rest in peace, sweet Lily. Your Dad and I will continue to carry on your work of keeping the family close and enjoying all our time together. You will always be a big part of our family. We love you very much and always will.